CHARITIES
At PeaceGang we are about more then selling dope streetwear clothing founded on positivity. We are here to help make a difference in the world as well! That's why when YOU CHOOSE to shop at peace gang a portion of your purchase total goes to one or all of the great causes below. Every bit makes a difference and #POSITIVITY truly is contagious :)
If you have any suggestions for causes you would like to see on the list please reach out to us @ customerservice@peacegangworldwide.com
Doctors Without Borders/Medecins Sans Frontieres (MSF)
- Doctors Without Borders/Médecins Sans Frontières (MSF) is a Nobel Prize-winning emergency humanitarian medical organization that has supported tens of millions of people since its founding in 1971 and is working in over 70 countries.. www.doctorswithoutborders.ca
Black Lives Matter 
- BlackLivesMatter was founded in 2013 in response to the acquittal of Trayvon Martin's murderer. Black Lives Matter Global Network Foundation, Inc. is a global organization in the US, UK, and Canada, whose mission is to eradicate white supremacy and build local power to intervene in violence inflicted on Black communities by the state and vigilantes. By combating and countering acts of violence, creating space for Black imagination and innovation, and centering Black joy, we are winning immediate improvements in our lives.
Peace Direct.org
- Peace Direct is a charity based in London, England which supports grassroots peacebuilders in areas of conflict. Peace Direct focuses on supporting grassroots peacebuilders who are local to the conflict and have a clear vision of what needs to be achieved. Peace Direct funds this work, promotes it and learns from it.
US Association for UNHCR
- UNHCR, the UN Refugee Agency, is a global organization dedicated to saving lives, protecting rights and building a better future for refugees, forcibly displaced communities and stateless people.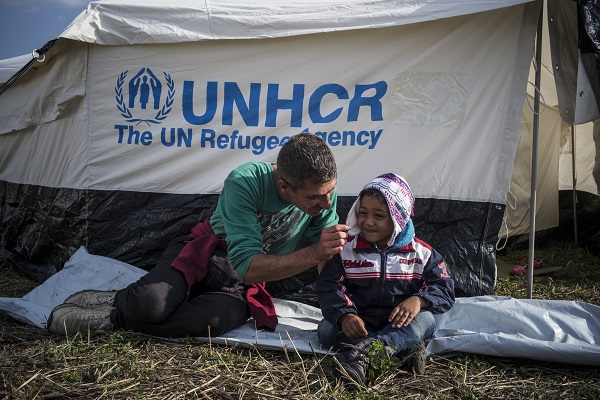 World Food Program USA
- World Food Program USA (WFP USA) is a U.S.-based non-profit organization dedicated to building support within the U.S. for the United Nations World Food Programme (WFP). It is headquartered in Washington, DC. The President & CEO reports to a Board of Directors comprised of leaders who are committed to supporting the organization's efforts to help alleviate global hunger.
BE THE MATCH
- Over the past 30 years Be The Match ® , operated by the National Marrow Donor Program ®  (NMDP), has managed the largest and most diverse marrow registry in the world. We work every day to save lives through transplant.